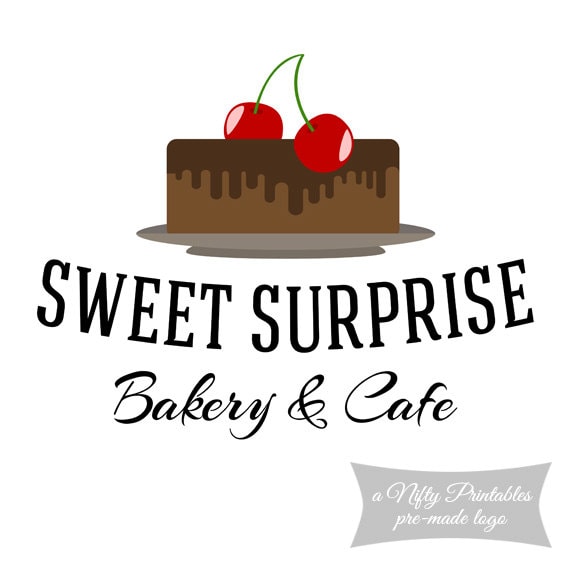 Everyone needs branding but why spend hundreds of bucks on it when you can get something cute and quick for just $15.  Yep, that's all it costs for one of my pre-made logos delivered to your inbox within 24 hours.  These are fun for me to make so I plan on adding tons of them.
This one's from today's batch, a pre-made baker logo great for bakeries, cafes, dessert chef…it fits any sweet business. All you do is tell me the business name and description and voila! You got a new logo.
Here's the section for all my pre-made logos at Nifty Printables.  Later, gators.